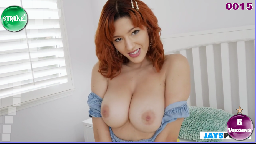 74:00
This is a story-based Edge Hero challenge with some visual elements to guide you through it. It has 8 rounds and it's basically a 1v1 game where you have to beat your opponents to achieve your main goal.
No cum/reward round in the end!
Animated promps let you know how and when to stroke. And just for fun; i added a scorecounter, so if you can't finish the challenge, write down your score and try to beat it next time.