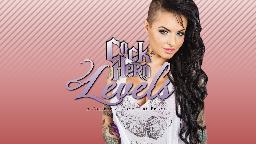 56:00
Author

Beat Info
This episode has been a long time in the making but it's finally here! The idea was simple, bring together rounds from different Cock Hero creators to make up a full length episode! As anyone whose ever made an episode knows, it's not easy to put together 30 + minutes of content by themselves. So I thought if everyone submitted 1 round instead we could have a new episode, potentially every month!
It didn't happen that quickly this first time lol, unfortunately it took a little longer than that but I'm hoping that in the future we can get this going faster!
So now I want to thank the creators who provided rounds for this excellent episode!
Credits
Jupiter
bukem
tissues4thewin
tribes
Venus
awesomex
Petite
forgiven333
hqro
witchblade
Frivolous
Read More »